The Wiregrass Witness (Paperback)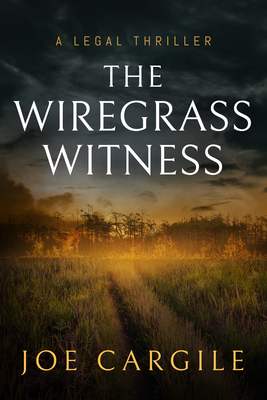 Description
---
Who knows what dark secrets hide in the southern wiregrass.
After seven long years in prison, Colt Hudson is finally returning to Blake County, Georgia. But in his hometown, he's treated like just another criminal-with good reason. The scion of a tight-knit southern clan, Colt's family is deeply involved in one of the most dangerous meth operations in Georgia. An organized drug ring that authorities have worked for years to break up.
Colt's early release from prison comes with strings attached-a deal with narcotics squad commander Tim Dawson, who wants information that could help bust the family business. But when the drug agent who put Colt away seven years ago turns up dead, a dangerous conspiracy begins to unravel.
Tenacious lawyer Maggie Reynolds finds herself drawn into the case as she uncovers a shocking cover-up by the Sheriff's office. As she navigates a labyrinth of deceit and corruption, Maggie must fight to uncover the truth...even if it means putting her own life on the line.
With a gripping plot, complex characters, and twists that will keep you on the edge of your seat, THE WIREGRASS WITNESS is a must-read for fans of John Grisham and Michael Connelly.
About the Author
---
Joe lives in Thomasville, Georgia. When he is not writing in the early morning hours, he devotes his attention to his family and law practice. The love he has for travel, sports, and the practice of law play a large part in shaping his stories. If the sun is shining, you may find him holding tight to his Triumph's handlebars.
Free Media Mail shipping on U.S. orders over $75