Grandmaster of Demonic Cultivation: Mo Dao Zu Shi (Novel) Vol. 2 (Paperback)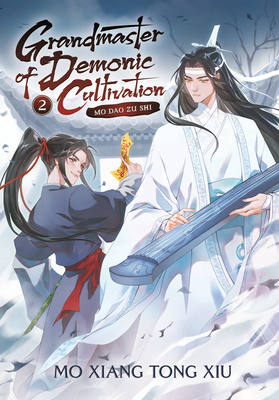 Other Books in Series
This is book number 2 in the Grandmaster of Demonic Cultivation: Mo Dao Zu Shi (Novel) series.
Description
---
HAUNTED BY SIN

Following the trail of a dismembered corpse, Wei Wuxian and Lan Wangji arrive at the gates of Yi City: an old, abandoned town shrouded in mist and restless spirits. A fiendish foe awaits them in the shadows, heralding a tale of heartbreak and tragedy. When the mysterious corpse's identity is finally revealed, the hunt for its killer plunges Wei Wuxian back into the depths of the cultivation world's politics, where he must keep his enemies close and Lan Wangji even closer.
About the Author
---
Mo Xiang Tong Xiu (MXTX) is a globally renowned and New York Times' bestselling author whose works are often cited as the most well-known of the modern danmei genre. Originally self-published in Chinese via the novel serialization website, JJWXC, her current titles include The Scum Villain's Self-Saving System, Grandmaster of Demonic Cultivation, and Heaven Official's Blessing, all available in English from Seven Seas. Her series have enormously popular multimedia adaptations and have been published in numerous languages around the world.
Free Media Mail shipping on U.S. orders over $75