Heaven Official's Blessing: Tian Guan Ci Fu (Novel) Vol. 2 (Paperback)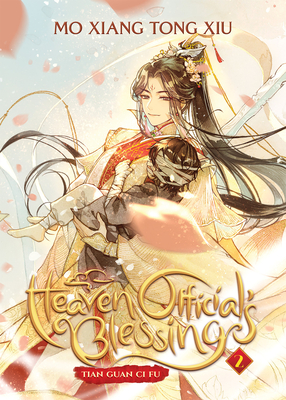 Description
---
THE TOUCH OF A HAND, A ROLL OF THE DICE

Xie Lian has confirmed that the bewitching youth San Lang is actually Hua Cheng, one of the Four Calamities and a supreme ghost despised by all heavenly officials. Still, he has trouble matching the terror of his companion's reputation with the charming, clever, and protective young man he's come to know.

When a distress signal leads Xie Lian into Ghost City, a bustling metropolis containing all the horrors and delights of the dead, he sees Hua Cheng in his element—and his true form—for the first time. But despite their chemistry and care for one another, there are missions to fulfill and secrets to uncover, and Xie Lian's centuries of troubled history are never far behind.

About the Author
---
Mo Xiang Tong Xiu (MXTX) is a globally renowned and New York Times' bestselling author whose works are often cited as the most well-known of the modern danmei genre. Originally self-published in Chinese via the novel serialization website, JJWXC, her current titles include The Scum Villain's Self-Saving System, Grandmaster of Demonic Cultivation, and Heaven Official's Blessing, all available in English from Seven Seas. Her series have enormously popular multimedia adaptations and have been published in numerous languages around the world.
Free Media Mail shipping on U.S. orders over $75