The Dad So Kool Handbook: Fatherhood Unplugged (Paperback)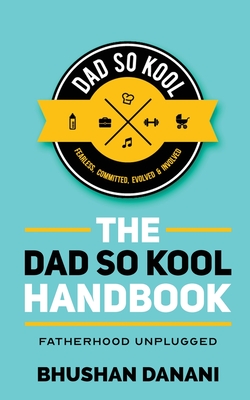 $11.09

Ships from warehouse to store in 1-5 business days
(PLEASE NOTE: This book cannot be returned!)
Description
---

The Dad So Kool Handbook is a soul-soothing collection of endearing and inspiring little thoughts and actions for new-age fathers.
Love that bright warm sunshine on a winter morning? A barefoot walk on the grass? A warm cup of tea/coffee on a beautiful rainy day?
This book is all of those fuzzy feelings and other things that have the same effects. A heartwarming handbook that's relevant for dads to be, new dads & dads already in the game.
Our lives are shaped by what our parents intentionally and many times unintentionally teach us and what we observe them doing for the most part of their lives. These three experiences fill our bag of life wisdom that we eventually end up living by.
This book precisely is a collection of such thoughts, ideas and practical wisdom for fathers to ensure they do complete justice to the journey of fatherhood that they're so privileged & lucky to embark upon.
It's a journey of being Fearless, Committed, Evolved and Involved. A journey That's So Cool, of being Dad So Kool