We are closed to the public under the stay-at-home order, but we are still offering free Media Mail shipping on eligible items to the continental United States!
Wildland: A Novel (Hardcover)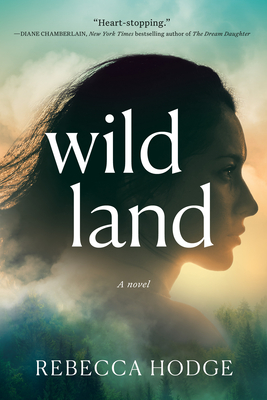 Staff Reviews
---
When I got to page 100 of Rebecca Hodge's new novel, Wildland, the tension was palpable. "There's no way she can sustain this," I thought. But six hours later, when I finished the book, I knew that she had indeed sustained it, and that she had written a heck of a book. Wildland is the story of a woman in the late stages of cancer and two fathers and their children who are all vacationing in the Blue Ridge Mountains. When a forest fire starts, their lives are in danger. I have known Rebecca, who lives in Raleigh, for a few years and read and admired her beautiful short stories. This novel brings my regard for her to another level. Please pre-order this book, pick it up on its publication date of February 11, 2020, and prepare to let everything go until you've turned the last page. (Rebecca will read from Wildland on February 25 at 7 pm.)
— Mamie
Description
---
For fans of Jodi Picoult and Anita Shreve comes an exhilarating debut novel of one woman's courage in the face of catastrophe.

She'll do anything to save them.
But what will she do to save herself?

When Kat Jamison retreats to the Blue Ridge Mountains, she's counting on peace and solitude to help her make a difficult decision. Her breast cancer has returned, but after the death of her husband, her will to fight is dampened. Now she has a choice to make: face yet another round of chemotherapy or surrender gracefully.

Self-reflection quickly proves impossible as her getaway is complicated by a pair of abandoned dogs and two friendly children staying nearby, Lily and Nirav. In no time at all, Kat's quiet seclusion is invaded by the happy confusion of children and pets.

But when lightning ignites a deadly wildfire, Kat's cabin is cut off from the rest of the camp, separating Lily and Nirav from their parents. Left with no choice, Kat, the children, and the dogs must flee on foot through the drought-stricken forest, away from the ravenous flames. As a frantic rescue mission is launched below the fire line, Kat drives the party deeper into the mountains, determined to save four innocent lives. But when the moment comes to save her own, Kat will have to decide just how hard she's willing to fight to survive--and what's worth living for.

A heart-pounding novel of bravery, sacrifice, and self-discovery, Wildland will keep you on the edge of your seat to the very last page.
About the Author
---
Rebecca Hodge is an author of fiction, a veterinarian, and a clinical research scientist who lives and writes in North Carolina. Fiction writing is the space where her creative side comes out to play, and her writing centers on characters who discover that life is not a spectator sport. She has three grown sons, two crazy dogs, and one patient husband. When not busy writing, she loves hiking, travel, and (of course) curling up with a good book.
Praise For…
---
Praise for Wildland:
"[An] assured debut...Those looking for an inspirational story about one woman coming to terms with life and death will be rewarded."
—Publishers Weekly

"Alongside the taut suspense, Hodge has created a likeable, sympathetic character in Kay, and fans of Cheryl Strayed's Wild or Kristin Hannah's The Great Alone won't want to put down this nail-biter."
—Booklist

"Heart-stopping...Hodge shows great skill in writing a story that's both touching and exhilarating."
—Diane Chamberlain, New York Times bestselling author of The Dream Daughter

"Hodge captures the strength of the human spirit . . . An edge of your seat, emotional, powerful story filled with inspiration."
—Jennifer Ryan, New York Times bestselling author of The Me I Used to Be

"An adrenaline-pumping story about survival, acceptance, and courage, Wildland is a page-turner with a fearsome heroine."
—Barbara Claypole White, bestselling author of The Promise Between Us

"Hodge's band of characters pop off the page—adults, children, and dogs alike . . . A heart-warming page-turner not to be missed!"
—Kathryn Craft, award-winning author of The Far End of Happy

"Storytelling at its best . . . A detailed and gripping page-turner you won't want to put down but will also want to slow down and savor." 
—Barbara Davis, bestselling author of When Never Comes

"Gripping and filled with deep emotional truths, Wildland will lead you to the brink and back."
—Nancy Peacock, award-winning author of The Life and Times of Persimmon Wilson