Brave Enough (Paperback)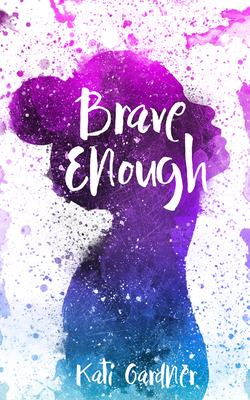 $11.99
Email or call for price.
Staff Reviews
---
Spoiler alert: No one with cancer dies in this story. They do play Uno, shave their head, get stabbed, make new friends, enjoy glitter, attend camp, get kissed (!), and above all else, discover they are brave enough to continue living life, and as a result maybe, just maybe, Casen Martin, teen and formerly the youngest dancer at the Atlanta Ballet Conservatory before the big C happened, believes she might dance again. A heartfelt addition to the #ourvoices canon by a debut author. Ages 14+
— Michelle
Description
---
Teenager Cason Martin is the youngest ballerina in the Atlanta Ballet Conservatory. She never really had a choice of whether she learned to dance or not. Her mother, the conservatory's artistic director, has made all the decisions in Cason's life. But that's about to change. Cason has been hiding an injury, and it's much worse than anyone imagines. Davis Channing understands all too well what it's like to give up control of your life. He's survived cancer, but his drug addiction nearly killed him. Now he's been sober for seven months and enjoying his community service at the hospital. But just when he thinks he's got it together, Davis's ex-girlfriend, who is still battling her addiction, barrels back into his life. Cason and Davis are not friends. But, as their worlds collide, they will start to depend on one another. Can they both be brave enough to beat the odds?