Tarot for Beginners: A Holistic Guide to Using the Tarot for Personal Growth and Self Development (Paperback)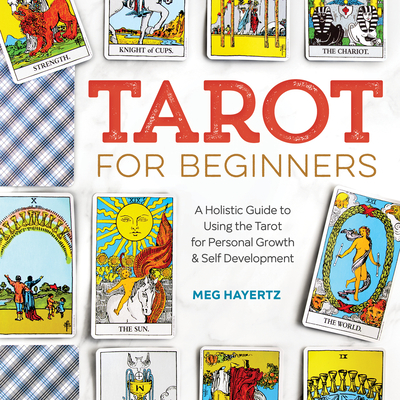 $16.99

Ships from warehouse to store in 3-5 business days
Description
---
Learn tarot to reveal a story of personal growth
When you unlock the meanings of the tarot, and apply it to the patterns and experiences in your day, you will begin to see what you couldn't before. Tarot for Beginners will open you up to intuition, bring you greater confidence in facing life's challenges, and lead you to reach new levels of awareness.
This accessible guide helps beginners learn how to read a tarot deck, and provides techniques for relating abstract archetypes and symbols in the cards to concrete details in your life.
Inside this easy-to-use beginner's book, you'll find:
A welcoming environment-A positive, open space to learn the basics of tarot, and the hows and whys, written with passion and care.
Tarot demystified-This simple-to-understand, well-written resource takes the perceived complexities of tarot, and brings it down to earth.
Easy how-tos-Quickly pick up how to select, use, and care for your deck. Learn the structure of the deck, and how to state questions and arrange card spreads.
Full descriptions of the cards-Thorough and informative, historical and insightful, the book explores and interprets the physical as well as the symbolic aspects of the tarot.
Heighten your awareness and grow into the life you want with Tarot for Beginners.
Free Media Mail shipping on U.S. orders over $50