Birds & Blooms Ultimate Guide to Hummingbirds: Discover the wonders of one of nature's most magical creatures (Paperback)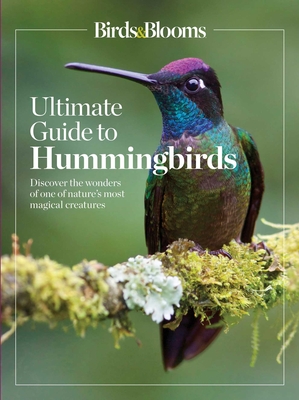 $19.99

Ships from warehouse to store in 3-5 business days
Description
---
Ultimate Guide to Hummingbirds will ignite your curiosity and immerse you in the world of these tiny marvels.

Everyone knows and loves these energetic little fliers. Experience the magic yourself with this must-have book! Find out exactly what makes them tick, including how they hover and fly backwards, the intriguing way they consume nectar and how to keep them coming back to your yard year after year with the right plant picks and top-notch feeding tips.

CHAPTERS
1. Hummingbird Basics & Beyond
2. Feeding 101
3. Create a Winning Hummingbird-Friendly Habitat
4. Best Plant Picks
5. Beyond the Backyard
6. Hummingbird Tales
7. Ask the Experts
8. DIY Projects
About the Author
---
ABOUT BIRDS & BLOOMS
For more than 20 years, Birds & Blooms has been the country's #1 backyard bird and gardening brand, providing inspiration and advice for nature enthusiasts. We have more than 5 million readers who pursue their passion for the outdoors in their own backyards.

Go to birdsandblooms.com to learn more.