The House of Gazes (Paperback)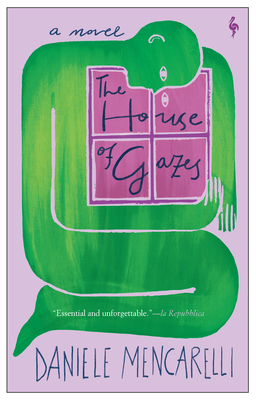 Description
---
Winner of the 2019 John Fante First Novel Prize
The critically acclaimed novel from the author of Everything Calls for Salvation, adapted into a Netflix Original series, is a powerful coming-of-age story about loss, identity, and rebirth
Daniele is a young poet plagued by an unknown darkness, "an invisible disease of the heart, or of the mind." He refuses to conform to society's expectations--finding a job, starting a family--yet he struggles to define a path of his own and find a sense of purpose in life.
In a desperate attempt to pull himself out of a dangerous spiral of emptiness and self-destruction, Daniele accepts a job at a pediatric hospital in Rome, the Bambino Ges , where he'll work with sick children, many of them terminally ill. In the "house of gazes," that is, the hospital, through his interactions with patients and co-workers, and forced to confront pain in some of its most heartbreaking forms, Daniele will slowly start to look at life with new eyes, and learn to accept it in all its brutality and beauty.
Writing with the evocative power and sharp focus of a poet, Mencarelli tells a raw and moving story of self-discovery, renewal, and liberation achieved through solidarity and compassion, a story closely inspired by the events of his own life.
Free Media Mail shipping on U.S. orders over $75