The Two Elsies (Original Elsie Dinsmore #11) (Paperback)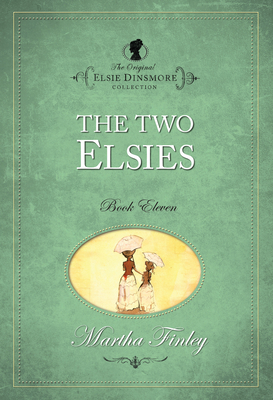 Description
---
While the Dinsmores, Travillas, and Raymonds spend the summer in Nantucket, Lester and Elsie Leland are called to the bedside of Lester's dying brother. His only child, Evelyn, is left in their care. Upon the Lelands' return to Ion from Nantucket, Elsie's dear old mammy, Aunt Chloe, passes away.
Lulu and Evelyn become close friends, and the four families decide to spend the Christmas holidays and winter at Viamede. All the children are enrolled in Oakdale Academy as day students. Lulu, however, gets into trouble when she strikes her teacher with a book, and her stubborn refusal to submit to Mr. Dinsmore's authority is eclipsed only by the news that her father is lost at sea.
About the Author
---
Martha Finley (1828-1909), the daughter of a Presbyterian minister, was a school teacher and author of numerous articles, essays, and books, the most well-known being the 28 volumes of her "Elsie Dinsmore" series. Turning to writing stories for young people as a means of supporting herself after a serious injury, Finley sold more books than any other children's author of her day, with the exception of Louisa May Alcott.
Free Media Mail shipping on U.S. orders over $75