The Language of Emotions: What Your Feelings Are Trying to Tell You (Paperback)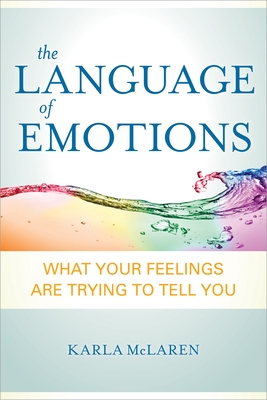 $19.99

Ships from warehouse to store in 3-6 business days
Description
---
Emotions—especially the dark and dishonored ones—hold a tremendous amount of energy. We've all seen what happens when we repress or blindly express them. With The Language of Emotions, empathic counselor Karla McLaren shows you how to meet your emotions and receive their life-saving wisdom to safely move toward resolution and equilibrium. Through experiential exercises covering a full spectrum of feelings from anger, fear, and shame to jealousy, grief, joy, and more, you will discover how to work with your own and others' emotions with fluency and expertise.

Here is a much-needed resource filled with revolutionary teachings and breakthrough skills for cultivating a new and empowering relationship with your feeling states through The Language of Emotions.
About the Author
---
Karla McLaren, M.Ed., is an award-winning author, social science researcher, and empathy innovator. She is CEO of Emotion Dynamics Inc., developer of Dynamic Emotional Integration®, and creator of EmpathyAcademy.org. Karla is the author of Embracing Anxiety, The Dynamic Emotional Integration Workbook, The Art of Empathy, The Power of Emotions at Work, and the multimedia online course Emotional Flow: Becoming Fluent in the Language of Emotions. For more, visit karlamclaren.com.
Praise For…
---
"This book changed the way I relate to others, and to myself, forever." —Gavin De Becker, author of The Gift of Fear

"Karla McLaren's unique, empathic view of emotions surprisingly revalues even the most "negative" emotions and opens pathways to understanding the depths of the human soul." —Michael Meade, author of The World Behind the World and The Water of Life

"In my graduate education in counseling psychology, I found very little information about our emotions. Yet in my work as a therapist and educator, I've seen that emotions are key to healing. Karla McLaren's book offers an outstanding guide to the signals and messages emotions send us, along with clear instructions for intelligent and emotion-supporting actions we can take in response. Karla has made a huge contribution to the well-being of us all; The Language of Emotions will become required reading in all of my courses." —Nancy Feehan, MFT, adjunct professor of counseling psychology at the University of San Francisco
Free Media Mail shipping on U.S. orders over $50