The Religion of Humanity: The Illusion of Our Times (Hardcover)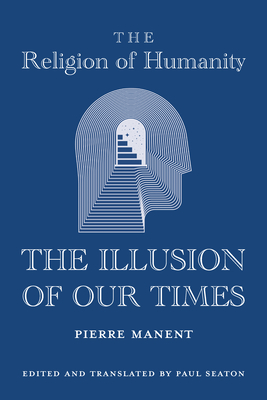 Description
---
"Is not modern democracy the finally-found form of the religion of Humanity?" (2007)

The Religion of Humanity: The Illusion of Our Time is the first anthology in any language of the writings of the contemporary French political philosopher, Pierre Manent, on "the religion of Humanity." The striking phrase comes from nineteenth-century French thinker, Auguste Comte (1798–1857). Comte coined the phrase and indeed created an atheistic religion of a self-adoring Humanity.  In the aftermath of the Cold War, Manent observed victorious democracy interpreting itself in a similar framework. He took it upon himself to track this development, analyze it, and warn his fellow Europeans of its deleterious political, intellectual, moral, and spiritual effects. With conceptual precision and (most often) a sober tone, many contemporary sacred cows were gored.   But in addition to cursing the humanitarian darkness, he also lit many candles of judicious political, philosophical, moral, and spiritual analysis. This anthology is thus almost unique in its subject matter, and certainly unique in its treatment of the subject. It is a rarity and gem: a first-rate work of political philosophy.
About the Author
---
Dr. Paul Seaton teaches philosophy at St. Mary's Seminary & University in Baltimore, MD.  His areas of intellectual interest and specialization include political philosophy and French philosophical thought.  He has translated and written extensively on modern and contemporary French political philosophers from Alexis de Tocqueville and Benjamin Constant to Rémi Brague, Chantal Delsol, and Pierre Manent. The Religion of Humanity is the fourth book he has published with St. Augustine's Press.
Free Media Mail shipping on U.S. orders over $75