The Presence of Absence (Paperback)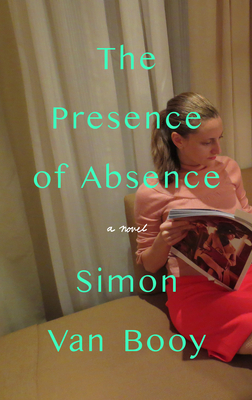 Staff Reviews
---
Two of my favorite authors have new books. Nancy Olson was a big fan of one of them, Simon Van Booy, whose visits to the store are always "an occasion"! We were first introduced to Simon through his beautiful short story collection, Love Begins in Winter, which will satisfy readers' desire for something that is both literary and upbeat. His new book is The Presence of Absence, the story of Max Little, a writer who is terminally ill. He struggles with how and where to tell his beloved wife, Hadley, the news as he reflects on his life. Both of these books will make for thoughtful reading and lively book club discussions. 
— Mamie
Description
---
"Flows with depth and power....wide-open wonder."--Washington Post
"Simon Van Booy electrifyingly combines story with parable....wise, witty and always breathtakingly beautiful."--San Francisco Chronicle, Best Fiction of the Year
As a writer lies dying, he has one last story to tell: a tale of faith and devotion, a meditation on what lies beyond this life, and a prayer of gratitude that may lead to rebirth. This is Simon Van Booy at his visionary best. "Language is a map leading to a place not on the map," announces a young writer lying in a hospital bed at the beginning of
The Presence of Absence
. As he contemplates his impending physical disappearance and the impact on his beloved wife, he realizes, "Life doesn't start when you're born . . . it begins when you commit yourself to the eventual devastating loss that results from connecting to another person." Infused with poetic clarity and graced with humor, Simon Van Booy's innovative novella asks the reader to find beauty--even gratitude--in the cycle of birth and death. Stripped of artifice,
The Presence of Absence
is a meditation between the writer and the reader, an imaginative work that challenges the deceit of written words and explores our strongest emotions. Simon Van Booy is not only a master storyteller but a writer whose fiction is rich with philosophical insights into things both mapped and undiscovered.
The Presence of Absence
parts the darkness to reveal what has been just out of sight all along.
Free Media Mail shipping on U.S. orders over $50