The New Pearl Harbor Revisited: 9/11, the Cover-Up, and the Exposé (Paperback)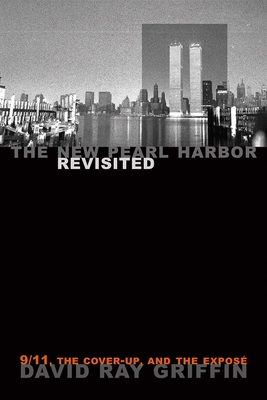 Description
---
A Simon & Schuster eBook. Simon & Schuster has a great book for every reader.
About the Author
---
David Ray Griffin has been a professor of philosophy of religion and theology at the Claremont School of Theology in California for over 30 years. He is co-director of the Center for Process Studies there and the author or editor of over 20 books.
Praise For…
---
"The 9/11 Commission air brushed our great tragedy and David Ray Griffin has done the most thorough and painstaking analysis of how it applied those brush strokes and presents meticulous details of its cover-up and the questions regarding 9/11 that must be answered by a thorough investigation, lest our country be rendered meaningless by future repetitions."

"Detailed and deeply unnerving" For anyone who doubts the government's truthfulness regarding the WTC terrorist attack, this well-researched volume will give you a trough full of ideas to chew on."
Free Media Mail shipping on U.S. orders over $75