FREE Media Mail shipping on eligible items! We are open for browsing by appointment from 10am-7pm M-S and 10am-6pm Sundays. Email books@quailridgebooks.com for a reservation. Phones may not be answered due to high volume of calls.
Scythe (Arc of a Scythe #1) (Compact Disc)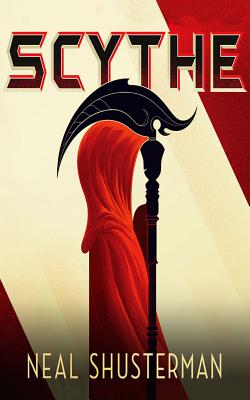 $19.99
Hard to find: allow 24 hours for information
Description
---
Two teens must learn the "art of killing" in this Printz Honor-winning book, the first in a chilling new series from Neal Shusterman, author of the New York Times best-selling Unwind Dystology series.
A world with no hunger, no disease, no war, no misery: Humanity has conquered all those things and has even conquered death. Now Scythes are the only ones who can end life - and they are commanded to do so in order to keep the size of the population under control.
Citra and Rowan are chosen to apprentice to a scythe - a role that neither wants. These teens must master the "art" of taking life, knowing that the consequence of failure could mean losing their own.
Scythe is the first novel of a thrilling new series by National Book Award-winning author Neal Shusterman in which Citra and Rowan learn that a perfect world comes only with a heavy price.