Needlemouse (Paperback)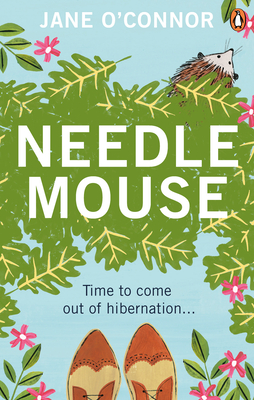 Description
---
Time to come out of hibernation...
Sylvia Penton has been hibernating for years, it's no wonder she's a little prickly...
Sylvia lives alone, dedicating herself to her job at the local university. On weekends, she helps out at a local hedgehog sanctuary because it gives her something to talk about on Mondays - and it makes people think she's nicer than she is.
Only Sylvia has a secret: she's been in love with her boss, Professor Lomax, for over a decade now, and she's sure he's just waiting for the right time to leave his wife. Meanwhile she stores every crumb of his affection and covertly makes trouble for anyone she feels gets in his way.
But when a bright new PhD candidate catches the Professor's eye, Sylvia's dreams of the fairy tale ending she has craved for so long, are soon in tatters, driving her to increasingly desperate measures and an uncertain future.
Sylvia might have been sleep walking through her life but things are about to change now she's woken up…
A quirky, charming uplifting novel perfect for fans of Gail Honeyman's Eleanor Oliphant is Completely Fine and Sarah Haywood's The Cactus. The feelgood bestseller about unrequited love, loneliness and the redemptive qualities of hedgehogs featuring the most unlikely heroine of 2019.
________________________________
WHAT READERS ARE SAYING

'An eccentrically heartwarming tale of steeping out of your comfort zone. I was rooting for Sylvia' - Lottie, Netgalley
'I was charmed by this tale. A feel-good book' - Heather, Netgalley
'A lovely story with delightful characters. Would highly recommend, especially if you are a fan of Ruth Hogan and Gail Honeyman' - Mary, Netgalley
'An absolutely superb novel about someone who is dissatisfied with her life but feels it's difficult to change. I would highly recommend to anyone who likes a quirky novel to entertain them' - Sue, Netgalley
'Oh how I adored this book which is reminiscent of Eleanor Oliphant is Completely Fine' - Justine, Netgalley
'I like a book that makes me feel uplifted, that soothes the soul, and this book certainly did that. Sylvia is definitely one of my favourite fictional characters' - Joanne, Netgalley
About the Author
---
Jane O'Connor is a former primary school teacher turned academic and writer. She was born and brought up in Surrey and lived in London until she moved to the West Midlands in her mid-thirties. Jane's PhD was about child stars and she is now a Reader at Birmingham City University where she researches children's experiences of celebrity, media and everyday life. Jane lives in Sutton Coldfield with her husband and two young sons in a house full of pirates, dinosaurs, superheroes and lots of books. She really likes all animals, especially hedgehogs.
Needlemouse is her debut novel.
Free Media Mail shipping on U.S. orders over $75