We will open at 11am on Friday, February 21.
Sadiq and the Fun Run (Paperback)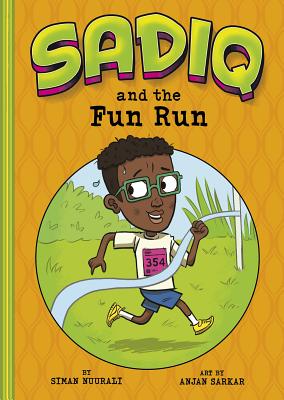 $6.95
Available from warehouse in 1-5 business days
Description
---
Sadiq's friends are all signing up to play football. When Sadiq asks his parents to sign him up too, they say he's too young. They suggest he try a different sport--running. From the start, Sadiq has a bad attitude about Run Club. Can his coach convince him that being tough and competitive doesn't always mean tackling and hitting?