Literature: Why It Matters (Paperback)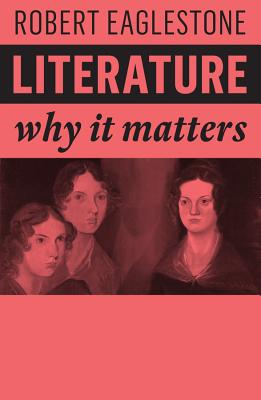 Description
---
'Facts alone are wanted in life, ' exclaims Mr Gradgrind at the beginning of Dickens' Hard Times. Literature is not about facts alone, and - despite two and a half thousand years of arguments - no one can agree on what it is, or how to study it. But, argues Robert Eaglestone, it is precisely the open-ended nature of literature that makes it such a rewarding and useful subject.
Eaglestone shows that studying literature can change who you are, turning you from a 'reader' into a 'critic' someone attuned to the ways we make meaning in our world. Literature is a living conversation which provides endless opportunities to rethink and reinterpret our societies and ourselves. With examples ranging from Sappho to Skyrim, this book shows how literature offers freer and deeper ways of thinking and being.
About the Author
---
Robert Eaglestone is Professor of Contemporary Literature and Thought at Royal Holloway, University of London.
Free Media Mail shipping on U.S. orders over $50