Unexplained: Real-Life Supernatural Stories for Uncertain Times (Paperback)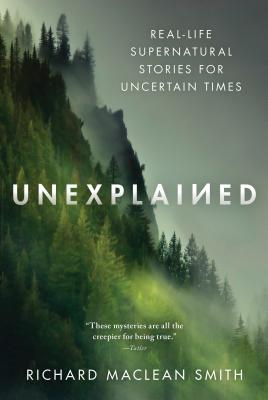 $16.99

Ships from warehouse to store in 1-5 business days
Description
---
In every corner of this earth there are secrets. They are hidden in the dark edge of the woods, nestled in the cold stars, and staring out from a stranger's eyes. And whether they be demonic possession or an unsolved murder, the unknown has always haunted our dreams.
From the hit podcast Unexplained comes a volume perfectly crafted for the curious, the cynical, and the not-easily-frightened. Richard Maclean Smith is the expert in the unknown, and humbly offers up ten tales of real-life events that continue to evade explanation. With these chilling stories comes the missing key: a connection to our own beliefs in science, superstition, and perception.
What can a case of demonic possession teach us about free will? What can a cursed box show us about the act of storytelling? What can a supposed instance of reincarnation tell us about developing a concept of the self?
Perhaps some things are just better left unexplained...