The Wind in the Willows (Compact Disc)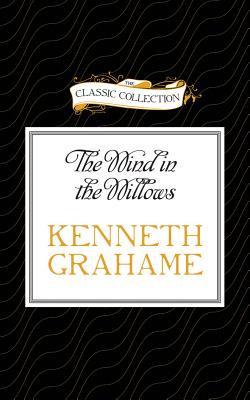 $9.99
Available from warehouse in 1-5 business days
Staff Reviews
---
Ah, the legendary exploits of Mole, Rat, Badger, and Toad! While intended for children, Grahame's classic is essential reading for even high-minded existentialists, with meditations on nature, individuality, friendship, responsibility, courage, and addiction. This edition features Ernest H Shepard's expert illustrations that perfectly capture the charm and complexity of this great book.
— Jon
Description
---
The magic unfolds from the first lines of Water Rat's soliloquy about messing about in boats in this captivating version of Kenneth Grahame's classic.
Although it's generally considered a children's book, get a copy for yourself as well as the child in your life, as you won't want to give this away. Ralph Cosham's performance is a study in characterization without over-dramatization. His Ratty is breezy and lighthearted, his Mole shy and considerate. His Badger sounds just like that gruff old man you once knew who had a heart of gold. And his Toad--well, his Toad is perfectly insufferable. Cosham sounds as if he is reading his favorite work of fiction, and his affection is contagious.