The Wind in the Willows (Compact Disc)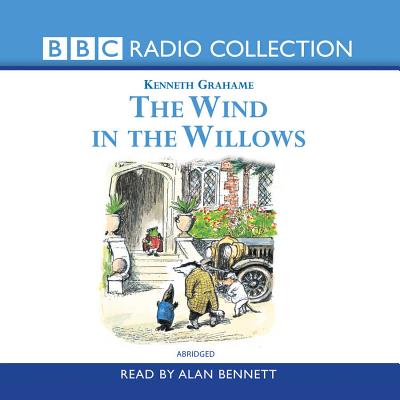 Staff Reviews
---
Ah, the legendary exploits of Mole, Rat, Badger, and Toad! While intended for children, Grahame's classic is essential reading for even high-minded existentialists, with meditations on nature, individuality, friendship, responsibility, courage, and addiction. This edition features Ernest H Shepard's expert illustrations that perfectly capture the charm and complexity of this great book.
— Jon
Description
---
Alan Bennett reads the classic story of Ratty, Mole, Badger, and Toad's waterside adventures
" There is nothing, absolutely nothing, half so much worth doing as simply messing about in boats. "
When the Water Rat invites the unassuming Mole to spend his first day ever in a boat on the river, and wise Badger comes along for the ride as well, so begins a marvelous season of adventure for the three friends. Mr. Toad completes a happy foursome, but his tendency to get into hot water leads him into some rather hair-raising scrapes of his own.
From an idyllic riverside picnic to a snowy encounter in the Wild Wood, and from poop-pooping in Toad's shiny new motor car to fighting the massed ranks of Stoats, Weasels, and Ferrets in a battle for Toad Hall, there's never a dull moment when they are all together
In his own inimitable style, Alan Bennett gives voice to each and every character in Kenneth Grahame's beguiling novel.