Three ACT Tragedy (Hercule Poirot Radio Dramas #1935) (Compact Disc)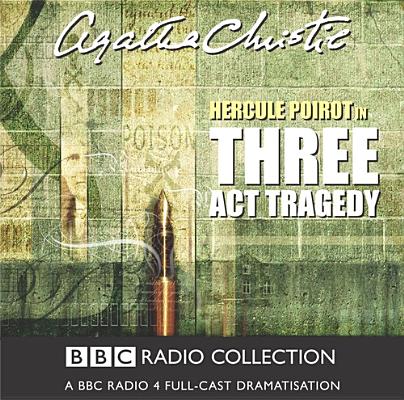 Other Books in Series
This is book number 1935 in the Hercule Poirot Radio Dramas series.
Description
---
John Moffatt stars as Hercule Poirot in a BBC Radio 4 full-cast dramatization of Agatha Christie's famous novel.
Hercule Poirot is a guest at a weekend house party, given at the Cornish cliff-top home of the celebrated actor Sir Charles Cartwright. The other visitors include keen amateur detective Mr. Satterthwaite and distinguished Harley Street nerve specialist Sir Bartholomew Strange.
Death visits the house soon after Poirot's arrival, the victim an elderly clergyman who's only had a sip of dry martini. Did the reverend suffer some kind of seizure or was he murdered? An analysis of the glass yields nothing suspicious, and the Reverend Babbington's unfortunate demise is put down to natural causes.
In Monte Carlo a short time later, Poirot and his acquaintances hear of another, similar death. Is this a mere coincidence or are the two cases related? How can Poirot resist further investigation? Meanwhile, a third tragedy is waiting in the wings
George Cole, Michael Cochrane, and Clive Merrison are among the cast in this adaptation of Agatha Christie's intriguing mystery.
Free Media Mail shipping on U.S. orders over $75