The Undead Pool (Hollows / Rachel Morgan) (Compact Disc)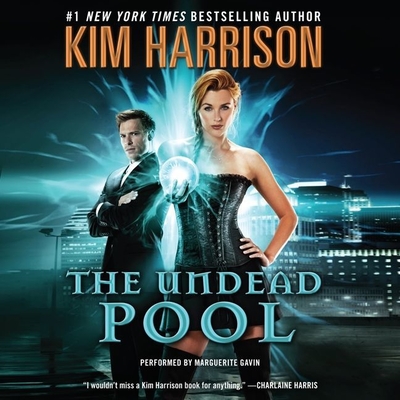 Description
---
#1 New York Times bestselling author Kim Harrison returns to the supernatural adventures of Rachel Morgan in the penultimate book of the Hollows series
Witch and day-walking demon Rachel Morgan knows magic--earth, ley line, even the forbidden demon magic--and that knowledge has saved her life more than once. But now something--or someone--is attacking Cincinnati and the Hollows, causing spells to backfire or go horribly wrong while living vampires attack humans and Inderlanders alike.
The pressures build when the city is quarantined to contain the unreliable magic, and Rachel must stop the attacks before the undead vampire masters who keep the rest of the undead under control are lost and it becomes all-out supernatural war.
The only way to do so is through the ancient elven magic, but that carries its own perils--for magic always has a price, and gods do not come lightly when called.
Free Media Mail shipping on U.S. orders over $50