A Horse of Her Own (Paperback)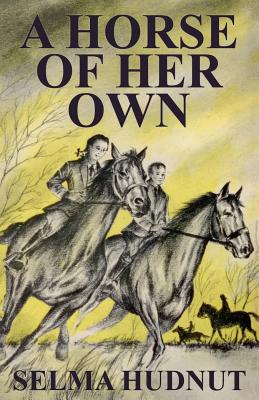 $11.89

Ships from warehouse to store in 1-5 business days
(PLEASE NOTE: This book cannot be returned!)
Description
---
After her parents' sudden death, loneliness makes Rosemary O'Connor seek out a neighboring farm where horses are being exercised. Here she feels closer to her father, who taught her all she knew about riding and horses. Soon the owner of the farm warmly welcomes Rosemary and introduces her to other young people in a local hunt club. This leads to a summer job at the hunt stables where Rosemary finds her horse, the kind of Irish hunter she has always longed for. Of course, Dublin Jack does belong to Mr. Medford, the wealthy, stable owner, and he is almost dead when Rosemary finds him. Can she -- should she -- help him to live in spite of the stable manager's ugly threats?
Although Rosemary's main concern is for Dublin Jack, she works hard at her job, which includes teaching children to ride, cleaning tack, feeding and exercising other horses, and learning to control the hounds. One night, when she is more tired than usual, disaster strikes. Rosemary wakes up in the hospital, and here she learns of new plans for the stable, for herself, and for Dublin Jack.
The color and excitement of horse shows, hunting, and riding with hounds in California (where no killing of a fox is involved) pervade this story of a plucky girl who believes in not letting go of her horse once she's found him.