Anna Karenina (Compact Disc)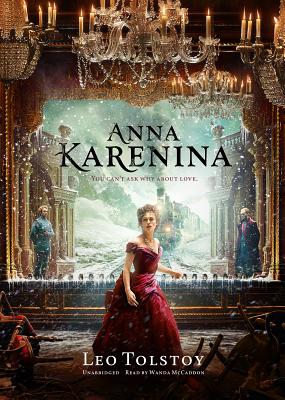 $160.00
Hard to find: allow 24 hours for information
Staff Reviews
---
A well respected translator of Russian fiction, Schwartz was determined to give us Anna Karenina as Tolstoy wrote it: In the simple, unadorned language he preferred. I found this translation immensely powerful - bringing me to tears at times.  It is also illuminating -revealing nuances in the characters I'd never before grasped. The cogent introduction by Gary Saul Morson,  which summarizes the novel's central themes, provides a great starting point for book club discussion. 
— Samantha
Description
---
Sensual, rebellious Anna falls deeply and passionately in love with the handsome Count Vronsky. When she refuses to conduct the discreet affair that her cold, ambitious husband-and Russian high society-would condone, she is doomed. Set against the tragic love of Anna and Vronsky, the plight of the melancholy nobleman Konstantine Levin unfolds. In doubt about the meaning of life-a mirror of Tolstoy's own spiritual crisis-Konstantine is haunted by thoughts of suicide. Through these and other characters, Tolstoy weaves a vast and rich tapestry of nineteenth-century Russian society.
A magnificent drama of vengeance, infidelity, and retribution, Anna Karenina tells the story of two characters whose emotional instincts conflict with the dominant social mores of their time.
Artwork (C) 2012 Focus Features LLC. All rights reserved.