Mothers and Strangers: Essays on Motherhood from the New South (Paperback)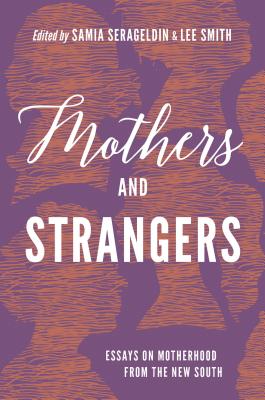 List Price: $24.00
Our Price: $22.00
(Save: $2.00 8%)
Description
---
In this anthology of creative nonfiction, twenty-eight writers set out to discover what they know, and don't know, about the person they call Mother. Celebrated writers Samia Serageldin and Lee Smith have curated a diverse and insightful collection that challenges stereotypes about mothers and expands our notions of motherhood in the South. The mothers in these essays were shaped, for good and bad, by the economic and political crosswinds of their time. Whether their formative experience was the Great Depression or the upheavals of the 1970s, their lives reflected their era and influenced how they raised their children. The writers in Mothers and Strangers explore the reliability of memory, examine their family dynamics, and come to terms with the past.

In addition to the editors, contributors include Belle Boggs, Marshall Chapman, Hal Crowther, Clyde Edgerton, Marianne Gingher, Jaki Shelton Green, Sally Greene, Stephanie Elizondo Griest, Jacquelyn Dowd Hall, Eldridge Redge Hanes, Lynden Harris, Randall Kenan, Phillip Lopate, Michael Malone, Frances Mayes, Jill McCorkle, Melody Moezzi, Elaine Neil Orr, Steven Petrow, Margaret Rich, Omid Safi, James Seay, Alan Shapiro, Bland Simpson, Sharon K. Swanson, and Daniel Wallace.
About the Author
---
Samia Serageldin is the author of several books, including The Cairo House and Love Is Like Water, and is an editor of South Writ Large. She lives in Chapel Hill, North Carolina. Lee Smith is the best-selling author of over a dozen books, including Dimestore: A Writer's Life and Guests on Earth. She lives in Hillsborough, North Carolina.