Sex Versus Survival: The Life and Ideas of Sabina Spielrein (Paperback)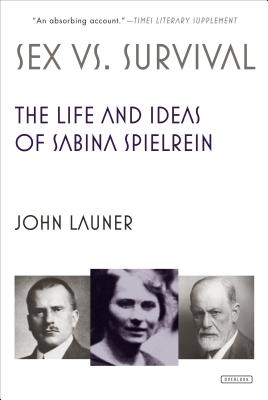 Description
---
Who was Sabina Spielrein? She is probably best known for her notorious affair with Carl Jung, which was dramatized in the film A Dangerous Method, starring Keira Knightley. Yet her life story is much more compelling than just one famous relationship. Spielrein overcame family and psychological abuse to become a profoundly original thinker in her own right. Sex Versus Survival is the first biography to put her life and ideas at the center of the story and examine Spielrein's key role in the development of psychoanalysis. Drawing on fresh research into Spielrein's diaries, papers, and correspondence, John Launer shows how Spielrein's overlooked ideas rejected by Freud and Jung but substantially vindicated by later developments in psychology and evolutionary biology may represent the least and most important stage in the rediscovery of an extraordinary life.
About the Author
---
John Launer is a GP and medical educator known for his work in consultation skills, clinical supervision, and narrative based medicine. He is one of the best-known columnists in the British medical press and has contributed columns and
articles to numerous periodicals and journals, including Times Health Supplement and BMJ, for over twenty years.
Free Media Mail shipping on U.S. orders over $50