The Wind in the Willows (Paperback)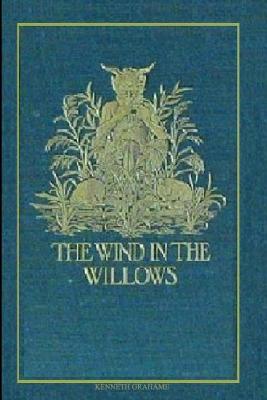 $16.95
Hard to find: allow 24 hours for information
Staff Reviews
---
Ah, the legendary exploits of Mole, Rat, Badger, and Toad! While intended for children, Grahame's classic is essential reading for even high-minded existentialists, with meditations on nature, individuality, friendship, responsibility, courage, and addiction. This edition features Ernest H Shepard's expert illustrations that perfectly capture the charm and complexity of this great book.
— Jon
Description
---
The Wind in the Willows by Kenneth Grahame. This unabridged, paperback edition is a reprinting of Grahame's classic novel. The Wind in the Willows is a classic of children's literature by Kenneth Grahame, first published in 1908. Alternately slow moving and fast paced, it focuses on four anthropomorphised animal characters in a pastoral version of England. The novel is notable for its mixture of mysticism, adventure, morality, and camaraderie.
About the Author
---
Kenneth Grahame (8 March 1859 - 6 July 1932) was a Scottish writer, most famous for The Wind in the Willows (1908), one of the classics of children's literature. He also wrote The Reluctant Dragon; both books were later adapted into Disney films.