Weird Indiana, 22: Your Travel Guide to Indiana's Local Legends and Best Kept Secrets (Paperback)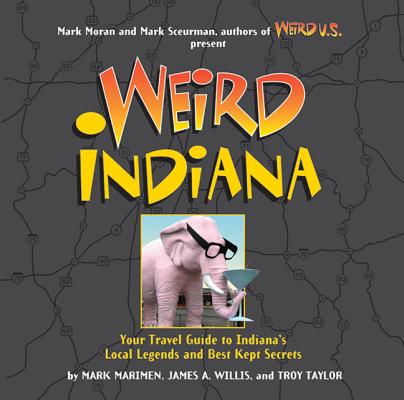 $16.95
Email or call for price.
Description
---
Enjoy a relaxing picnic in Shades of Death Park. Witness those eerie glowing spots known as Moodys Light. Slap another layer of color onto the worlds biggest ball of paint, and yes, that really is a pink-spectacled elephant drinking a martini on the side of the road From a town called Santa Claus to Indianas most upright citizen--buried that way for almost 200 years--Weird Indiana proves that the Crossroads of America is also the Crossroads of the Weird.
About the Author
---
Mark Marimen was born in Merrillville, IN, and received his masters degree from Duke University. The author of five other books, including Haunted Indiana I-V and School Spirits, he currently lives in Crown Point, IN, with his family. James A. Willis founded The Ghosts of Ohio (ghostsofohio.org), a nationally recognized paranormal research organization that has been featured in numerous publications, television and radio programs, and live webcasts. James co-authored Weird Ohio (2005) and was also a contributing author to Weird U.S. (2004) and Weird Hauntings (2006). He currently resides in Columbus, OH. Troy Taylor has written nearly three-dozen books about ghosts and hauntings across the US, including Haunted Illinois and Haunted Chicago. He is also co-author of Weird Virginia, and editor of Ghosts of the Prairie magazine, which focuses on our countrys many unsolved mysteries.