We are offering FREE media mail shipping on books. We are open from 10am-7pm Monday through Saturday and 10am-6pm Sunday. Phones may not be answered due to a high volume of calls.
Comeback Love (Paperback)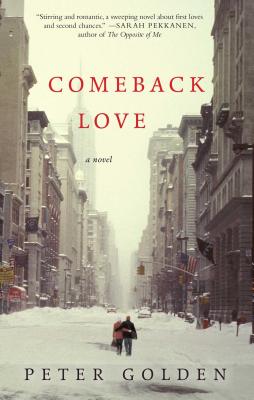 $16.00
Hard to find: allow 24 hours for information
Description
---
A debut novel about a man and his romantic quest to find the woman he loved and lost years before. What would you do if you had a second chance with the one that got away? More than thirty-five years ago, Gordon Meyers, an aspiring writer with a low number in the draft lottery, packed his belongings and reluctantly drove away, leaving behind Glenna Rising, the sexy, sharp-witted med student he couldn't imagine living without. Now, decades later, Gordon is a former globe-trotting consultant with a grown son, an ex-wife, and an overwhelming desire to see Glenna again. Though she's stunned when Gordon walks into her Manhattan office, Glenna agrees to accompany him for a drink. As the two head out into the snow-swept city, they rediscover the passion that once drew them together--before it tore them apart. And as the evening unfolds, Gordon will finally reveal the true reason for his return. . . . Comeback Love is an evocative journey into the hearts of two lovers who came of age in the 1960s, and who never truly let each other go. Plumbing the depths of youth, regret, and desire, Peter Golden deftly illuminates the bonds that mysteriously endure in the face of momentous change.
About the Author
---
Peter Golden is an award-winning journalist, biographer, and historian. The author of several works of nonfiction, including "Quiet Diplomat," about U.S. diplomacy with Israel, "Comeback Love" is his first novel. He lives outside Albany, New York.