Anna Karenina (Paperback)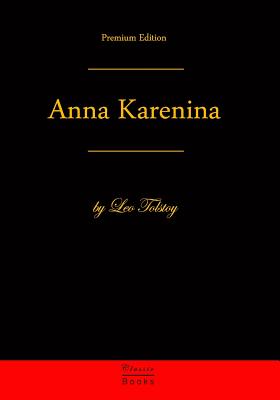 $19.99
Available from warehouse in 1-5 business days
Staff Reviews
---
A well respected translator of Russian fiction, Schwartz was determined to give us Anna Karenina as Tolstoy wrote it: In the simple, unadorned language he preferred. I found this translation immensely powerful - bringing me to tears at times.  It is also illuminating -revealing nuances in the characters I'd never before grasped. The cogent introduction by Gary Saul Morson,  which summarizes the novel's central themes, provides a great starting point for book club discussion. 
— Samantha
Description
---
Anna Karenina is a novel by the Russian writer Leo Tolstoy, published in serial installments from 1873 to 1877 in the periodical The Russian Messenger. Tolstoy clashed with its editor Mikhail Katkov over issues that arose in the final installment; therefore, the novel's first complete appearance was in book form. Widely regarded as a pinnacle in realist fiction, Tolstoy considered Anna Karenina his first true novel, when he came to consider War and Peace to be more than a novel. The character of Anna was likely inspired, in part, by Maria Hartung, the elder daughter of the Russian poet Alexander Pushkin. Soon after meeting her at dinner, Tolstoy began reading Pushkin's prose and once had a fleeting daydream of "a bare exquisite aristocratic elbow", which proved to be the first intimation of Anna's character.
About the Author
---
Leo Tolstoy, or Count Lev Nikolayevich Tolstoy, Russian pronunciation: September 9 [O.S. August 28] 1828 - November 20 [O.S. November 7] 1910), was a Russian writer widely regarded as among the greatest of novelists. His masterpieces War and Peace and Anna Karenina represent in their scope, breadth and vivid depiction of 19th-century Russian life and attitudes, the peak of realist fiction. Tolstoy's further talents as essayist, dramatist, and educational reformer made him the most influential member of the aristocratic Tolstoy family. His literal interpretation of the ethical teachings of Jesus, centering on the Sermon on the Mount, caused him in later life to become a fervent Christian anarchist and pacifist. His ideas on nonviolent resistance, expressed in such works as The Kingdom of God Is Within You, were to have a profound impact on such pivotal twentieth-century figures as Gandhi and Martin Luther King, Jr.