Peppa Dit Merci (Peppa Pig) (Paperback)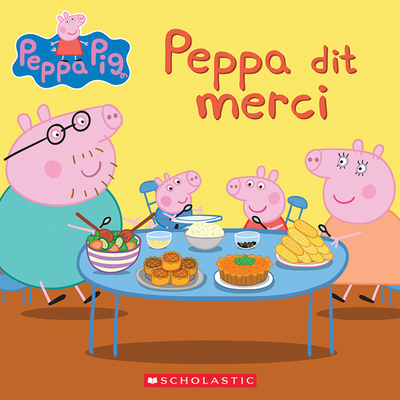 $6.99

Backordered
(PLEASE NOTE: This book cannot be returned!)
Description
---
See below for English description.
Peppa Cochon et Suzy Mouton prennent le th en compagnie de l'ours en peluche de Suzy. Peppa est jalouse: son ours en peluche ne sait pas chanter ni dire je t'aime comme celui de Suzy. Heureusement, Papa Cochon est l pour aider Peppa tre reconnaissante et satisfaite de toutes les autres choses qu'elle a d j . Peppa va-t-elle apprendre appr cier son ours en peluche tel qu'il est? D couvrez ce que veut dire tre reconnaissant dans cet album parfait pour l'Action de gr ce, ou pour chaque fois que vous souhaitez rappeler votre enfant qu'il doit tre satisfait de ce qu'il a d j .
Peppa Cochon and Suzy Mouton are having a tea party, and Suzy has brought her super cool teddy bear. Peppa can't help but feel upset that her teddy bear can't sing and say "I love you" like Suzy's can. Luckily, Papa Cochon is here to help Peppa understand gratitude, and how to be thankful for all the wonderful things she already has. Will Peppa find a new appreciation for her teddy bear, and learn a new lesson along the way?
Discover what it means to be thankful in this picture book that's perfect for Thanksgiving, or--any time you need a reminder to be grateful for what you have
Original title: Peppa Gives Thanks