Something to Say (Large Print / Paperback)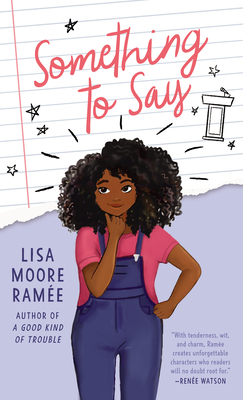 Jenae has just started a new school, but she has a problem. Jenae doesn't have any friends.
Soon she realizes a new boy named Aubrey (who has bright red hair) is in a few of her classes and seems determined to be friends with her.
You should probably know that Jenae heavily dislikes public speaking. This creates a huge dilemma when she and Aubrey are paired up together for a debate project that has high stakes. Can this friendship stand the test of time?
I really enjoyed reading this book because when I was younger, I also struggled with public speaking like Jenae. If I had read this book, it would have helped me to understand that this challenge is pretty normal and I can work hard to improve.
— Laurel
Free Media Mail shipping on U.S. orders over $75