FREE Media Mail shipping on eligible items! We are open for browsing by appointment from 10am-7pm M-S and 10am-6pm Sundays. Email books@quailridgebooks.com for a reservation. Phones may not be answered due to high volume of calls.
The Last Taxi Driver (Large Print / Library Binding)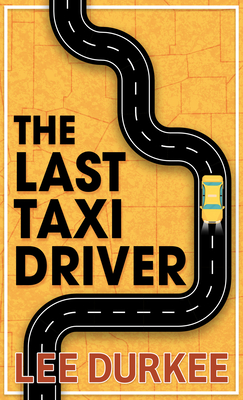 $30.99
Coming soon - PRE-ORDER NOW!
Description
---
Written by a former cabbie, The Last Taxi Driver is a darkly comic novel about a middle-aged hackie's daylong descent into madness, heartbreak, and murder. Lou--a lapsed novelist and UFO aficionado--drives 70-hour weeks for a ramshackle taxi company that operates on the outskirts of a north Mississippi college town among the trailer parks and housing projects. With Uber moving into town and his way of life fast vanishing, his girlfriend moving out on him, and his archenemy-dispatcher suddenly returning to the state on the lam, Lou must keep driving his way through a bedlam shift even when that means aiding and abetting the host of criminal misfits haunting the back seat of his Town Car. Shedding nuts and bolts at every turn, The Last Taxi Driver careens through the highways and back roads, from Mississippi to Memphis and back, as Lou becomes increasingly somnambulant and his fares increasingly eccentric. Equal parts Bukowski and Portis, Durkee's novel is an homage to a dying American industry.