Prairie Fever (Large Print / Library Binding)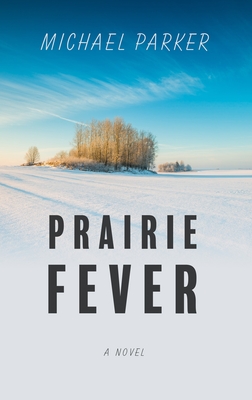 $36.88
Email or call for price.
Staff Reviews
---
Prairie Fever by Michael Parker is set in Oklahoma starting in 1917, with excursions to Wyoming and Texas. The characters, 2 sisters and their young male school teacher, are original and compelling and the place (cold!) is as much of a character as they are. It also has an underlying humor that made it fun to read. It reminded me of Paulette Jiles's wonderful News of the World.
— Sarah
Description
---
Set in the hardscrabble landscape of early 1900s Oklahoma, but timeless in its sensibility, Prairie Fever traces the intense dynamic between the Stewart sisters: the pragmatic Lorena and the chimerical Elise. The two are bound together not only by theirisolation on the prairie but also by their deep emotional reliance on each other. That connection supersedes all else until the arrival of Gus McQueen. When Gus arrives in Lone Wolf, Oklahoma, as a first time teacher, his inexperience is challenged by the wit and ingenuity of the Stewart sisters. Then one impulsive decision and a cataclysmic blizzard trap Elise and her horse on the prairie and forever change the balance of everything between the sisters, and with Gus McQueen. With honesty and poetic intensity and the deadpan humor of Paulette Jiles and Charles Portis, Parker reminds us of the consequences of our choices. Expansive and intimate, this novel tells the story of characters tested as much by life on the prairie as they are by their own churning hearts"--