The Cloister (Large Print / Library Binding)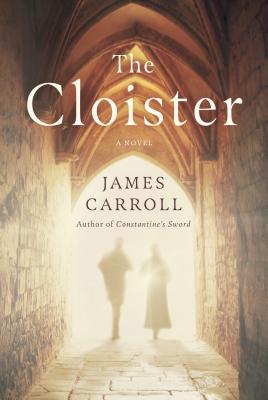 Hard to find: allow 24 hours for information
Description
---
From National Book Award-winning writer James Carroll comes a novel of the timeless love story of Peter Abelard and Heloise, and its impact on a modern priest and a Holocaust survivor seeking sanctuary in Manhattan. Father Michael Kavanagh is shocked to see a friend from his seminary days named Runner Malloy at the altar of his humble Inwood community parish. Wondering about their past, he wanders into the medieval haven of The Cloisters, and begins a conversation with a lovely and intriguing museum guide, Rachel Vedette.
Rachel, a scholar of medieval history, has retreated to the quiet of The Cloisters after her harrowing experience as a Jewish woman in France during the Holocaust. She ponders her late father's greatest intellectual work: a study demonstrating the relationship between the famously discredited monk Peter Abelard and Jewish scholars. Something about Father Kavanagh makes Rachel think he might appreciate her continued studies, and she shares with him the work that cost her father his life.
At the center of these interrelated stories is the classic romance between the great scholar Peter Abelard and his intellectual equal Heloise. For Rachel, Abelard is the key to understanding her people's place in intellectual history. For Kavanagh, he is a doorway to understanding the life he might have had outside of the Church. The Cloister is James Carroll at his best.
About the Author
---
JAMES CARROLL is a Distinguished Scholar in Residence at Suffolk University and a columnist for The Boston Globe. He is a frequent contributor to The New Yorker, and is the author of eleven previous novels and eight works of nonfiction. He lives in Boston.