FREE Media Mail shipping on eligible items! We are open for browsing by appointment from 10am-7pm M-S and 10am-6pm Sundays. Email books@quailridgebooks.com for a reservation. Phones may not be answered due to high volume of calls.
Paris in the Present Tense (Large Print / Library Binding)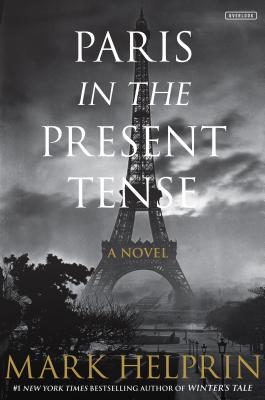 Staff Reviews
---
Mark Helprin's books take up an inordinate amount of space on my "favorites" bookshelf. A Soldier of the Great War and In Sunlight and In Shadow are on my top ten list of favorite books. His new novel, Paris in the Present Tense, has earned a prominent place on the shelf too. The main character is a cellist named Jules Lacour. At seventy-four years old, he finds that he's not living the life of ease he thought old age would bring.  His beloved wife has died, his grandson is battling cancer, he runs afoul of the law and an insurance agency. I am always taken by Helprin's gorgeous, dense writing and the way he weaves a compelling story. But this time around, I realized that one of the things I love most about him is the way he talks about the attraction that men have for women in ways that are fresh and alluring. I raced almost to the end of this 400-page book, captivated by the story, and then crept through the final pages, reluctant to be finished. 
— Mamie
Description
---
Mark Helprin's powerful, rapturous new novel is set in a present-day Paris caught between violent unrest and its well-known, inescapable glories. Seventy-four-year-old Jules Lacour--a maitre at Paris-Sorbonne, cellist, widower, veteran of the war in Algeria, and child of the Holocaust--must find a balance between his strong obligations to the past and the attractions and beauties of life and love in the present.
In the midst of what should be an effulgent time of life--days bright with music, family, rowing on the Seine--Jules is confronted headlong and all at once by a series of challenges to his principles, livelihood, and home, forcing him to grapple with his complex past and find a way forward. He risks fraud to save his terminally ill infant grandson, matches wits with a renegade insurance investigator, is drawn into an act of savage violence, and falls deeply, excitingly in love with a young cellist a third his age. Against the backdrop of an exquisite and knowing vision of Paris and the way it can uniquely shape a life, he forges a denouement that is staggering in its humanity, elegance, and truth.
In the intoxicating beauty of its prose and emotional amplitude of its storytelling, Mark Helprin's Paris in the Present Tense is a soaring achievement, a deep, dizzying look at a life through the purifying lenses of art and memory.