The Last of the Mohicans (Enriched Classics) (Mass Market)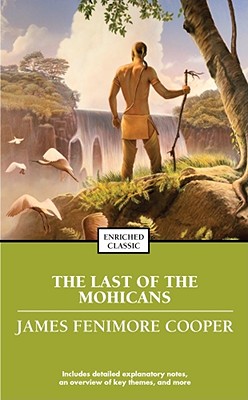 $6.95
Hard to find: allow 24 hours for information
Description
---
The most popular and memorable of the "Leatherstocking Tales": set in the rugged wilderness of upper New York State during the brutal French and Indian War, it tells the story of the Munro sisters, daughters of a commander in the British army.
THIS ENRICHED CLASSIC EDITION INCLUDES:
A concise introduction that gives the reader important background information
A chronology of the author's life and work
A timeline of significant events that provides the book's historical context
An outline of key themes and plot points to guide the reader's own interpretations
Detailed explanatory notes
Critical analysis, including contemporary and modern perspectives on the work
Discussion questions to promote lively classroom and book group interaction
A list of recommended related books and films to broaden the reader's experience
About the Author
---
James Fenimore Cooper (1789–1851) was a prolific and popular nineteenth century American writer who wrote historical fiction of frontier and Native American life. He is best remembered for the Leatherstocking Tales, one of which was The Last of the Mohicans.