Leopards Fury (Leopard Novel) (Large Print / Hardcover)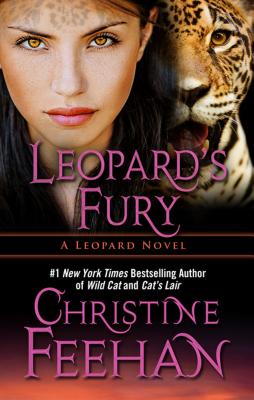 Description
---
A ruthless criminal unleashes his most feral desires in the new Leopard novel from the #1 "New York Times "bestselling author of "Wild Cat."
Passion melts the will of an ice-cold criminal when he meets the one woman who can tame the beast inside him.
Leopard's Fury
With her own bakery in San Antonio, Evangeline Tregre made a new life far from the brutal lair of shifters she was born into. Though she is all too aware of her leopard-shifter blood, she never felt the sensation of a wild animal stirring inside her. Not until Alonzo Massi walked into her bakery. The powerful shifter is as irresistible as he is terrifying, but his icy demeanor tells her to keep her distance.
Alonzo knows better than to let himself get involved with someone like Evangeline. She doesn t deserve the type of danger that follows him, or the threat of his Amur leopard. But even with his lean muscle and iron will, Alonzo isn t strong enough to stay away from the one woman who can make him feel at peace. And when their secret lives draw a mortal threat, Alonzo unleashes the feral passion he keeps pent up inside himself.
About the Author
---
CHRISTINE FEEHAN

I live on the beautiful Northern California coast. I have always loved hiking, whale watching and being outdoors. My camping days are over but I might consider glamping. LOL! I am surrounded by my family, my beloved grandchildren and my pack of dogs.
Free Media Mail shipping on U.S. orders over $75