The Humans (Large Print / Hardcover)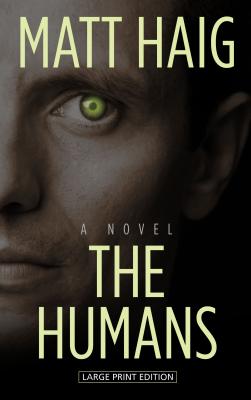 Staff Reviews
---
"The single biggest act of bravery or madness anyone can do is the act of change."
Matt Haig has the inexplicable ability to remind me that humanity can be extraordinary and beautiful. Told from the perspective of an alien sent to Earth to prevent us from learning too quickly, we see through his eyes the idiosyncrasies that make humans special, and are reminded that we may still have awful things like war and mortality and semi-autobiographical novels, but we also have poetry and music and dogs and love. 
"Dark matter is needed to hold galaxies together. Your mind is a Galaxy. More dark than light. But the light makes it worthwhile."
Read this novel and remind yourself that there is so much good in the world, even with the darkness.
— Amber