The Book of Birthdays: Discover What Your Birth Date Says about You (Paperback)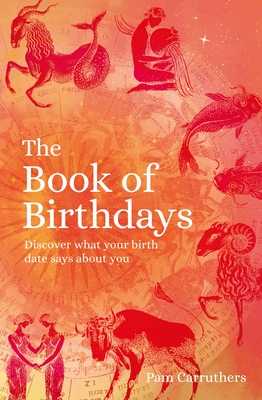 Description
---
All of us have wondered what our birth date says about us, and now The Book of Birthdays can reveal its full significance.
With a reading for every day of the year, this fascinating book combines astrological expertise with numerology and tarot to reveal your personality profile and identify your strengths and weaknesses. Consult
The Birthday Oracle
for insight and direction in your work and career, love and relationships, social life and more You will not only learn a lot about yourself but also the characteristics of many of your colleagues, friends and family. Includes:
- Strengths and weaknesses
- Planets you are governed by
- Associated tarot card
- Quote to live by
- Celebrities and figures born on this day
- Meditation to bring out the best in you
- A breakdown of your star sign
About the Author
---
Pam Carruthers is a qualified professional Vedic and Western astrologer and student of A Course in Miracles. An experienced Life Coach and Trainer, Pam helps clients discover the hidden patterns that are holding them back in their lives. A consultation with her is a life enhancing and healing experience. She facilitates a unique transformational workshop 'Healing your Birth Story' based on your birthchart. Based in the UK, Pam has an international clientele.