Emily Monroe is NOT the Chosen One: The Complete Anthology (Paperback)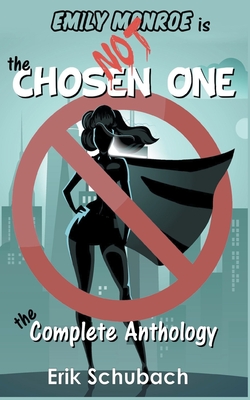 $12.99

Ships from warehouse to store in 3-6 business days
(NOTE: This book cannot be returned and may not be eligible for discounts.)
Description
---
The complete anthology of the Emily Monroe is NOT the Chosen one novella series. You will find the entire trilogy of Emily Monroe's misadventures as a normal girl in a super powered world in this book.
Book 1 - Night Shift
Book 2 - Unchosen
Book 3 - Re-Chosen
So buckle up and enjoy an anti-apologetic, anti-hero, heroine as she fights injustice, one burger at a time.

- o0O00o -
Emily Monroe may be a lot of things, but one thing is for sure, she is NOT the Chosen One.
Emily is a normal girl working at Big Burger who has the unfortunate luck to look exactly like Big City's superhero darling, the Chosen One.
It has been the bane of her existence as it disrupts her life and those around her when super villains come knocking, wanting to prove their mettle by fighting the Chosen One. Nobody listens when she insists she isn't who they think she is.
With common sense and years of rage built up inside, she usually serves their butts to them on a platter, asking "Did you want fries with that?" No cape required.
Free Media Mail shipping on U.S. orders over $50