Dearly Beloved: Magic and Mayhem Universe (Paperback)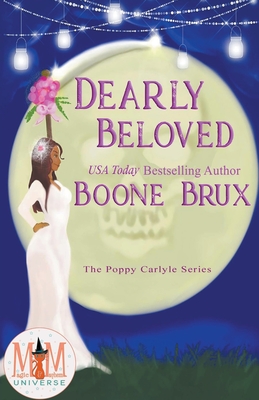 Description
---
I'm getting married. Yay
Well, I think I'm getting married. My fianc did propose, it's just that he seems hesitant to set a date. I get it, marriage is a big step. And it would be no big deal if it wasn't for our families and the feud that's been raging between them for decades. Now the women of both families have drawn a line in the sand, which just happens to be planning my southern wedding. Both sides insist on being involved. So far, all that's meant is a lot of insult slinging and a buttload of pink.
Then there's the fact that I'm a Grim Reaper, and my current client is my fianc 's knucklehead uncle. As a mountain lion Shifter, he's fast, almost impossible to catch. Then there's the disturbing fact that he refuses to wear clothes. That's not a thing. I've reaped dozens of people, and they've all been dressed.
If all that wasn't bad enough, my mom sprung a surprise visit on me. Don't get me wrong, I love my mom, but boy does she have a surprise for me. If Jax and I don't nail down a date for the wedding, he'll realize what a mess he's marrying into.
Free Media Mail shipping on U.S. orders over $50