FREE Media Mail shipping on eligible items! We are open for browsing by appointment from 10am-7pm M-S and 10am-6pm Sundays. Email books@quailridgebooks.com for a reservation. Phones may not be answered due to high volume of calls.
So This is Love: A Twisted Tale (Hardcover)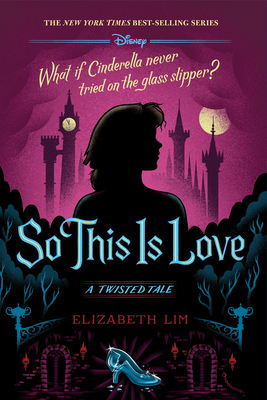 Description
---
What if Cinderella never tried on the glass slipper? Unable to prove that she's the missing princess, and unable to bear life under Lady Tremaine any longer, Cinderella attempts a fresh start, looking for work at the palace as a seamstress. But when the Grand Duke appoints her to serve under the king's visiting sister, Cinderella becomes witness to a grand conspiracy to take the king-and the prince-out of power, as well as a longstanding prejudice against fairies, including Cinderella's own Fairy Godmother. Faced with questions of love and loyalty to the kingdom, Cinderella must find a way to stop the villains of past and present . . . before it's too late.
About the Author
---
Elizabeth Lim was inspired to become a writer by the myths and fairy tales her father used to tell her as a child. In addition to being an author, she is a Juilliard-trained composer, and has written the scores to several award-winning films and video games. Originally from the San Francisco Bay Area, she attended Harvard College and now lives in New York City with her husband. To learn more about Elizabeth, visit her site at www.elizabethlim.com