We are closed to the public under the stay-at-home order, but we are still offering free Media Mail shipping on eligible items to the continental United States!
Girlchild: A Novel (Paperback)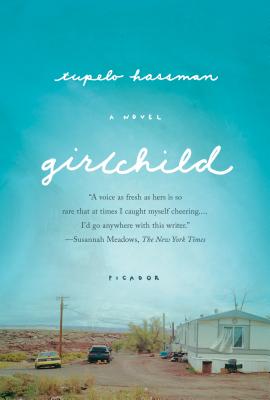 $17.00
Available from warehouse in 1-5 business days
Description
---
A New York Times Book Review Editors' Choice
Rory Hendrix, the least likely of Girl Scouts, hasn't got a troop or a badge to call her own. But she still borrows the Handbook from the elementary school library to pore over its advice, looking for tips to get off the Calle—the Reno trailer park where she lives with her mother, Jo, the sweet-faced, hard-luck bartender at the Truck Stop.
Rory's been told she is one of the "third-generation bastards surely on the road to whoredom," and she's determined to break the cycle. As Rory struggles with her mother's habit of trusting the wrong men, and the mixed blessing of being too smart for her own good, she finds refuge in books and language. From diary entries, social workers' reports, story problems, arrest records, family lore, and her grandmother's letters, Tupelo Hassman's Girlchild crafts a devastating collage that shows us Rory's world while she searches for the way out of it.
About the Author
---
Tupelo Hassman's debut novel, Girlchild, was the recipient of the American Library Association's Alex Award. Her work has appeared in The Boston Globe, Harper's Bazaar, Imaginary Oklahoma, The Independent, Portland Review, and ZYZZYVA, among other publications. She is the recipient of the Nevada Writers Hall of Fame Silver Pen Award and the Sherwood Anderson Foundation Fiction Award, and is the first American to have won London's Literary Death Match. She earned her MFA at Columbia University.
Praise For…
---
"A voice as fresh as hers is so rare that at times I caught myself cheering. . . .I'd go anywhere with this writer." —Susannah Meadows, The New York Times
"So fresh, original, and funny you'll be in awe… Tupelo Hassman has created a character you'll never forget. Rory Dawn Hendrix of the Calle has as precocious and endearing a voice as Holden Caulfield of Central Park." —The Boston Globe
"A lyrical and fiercely accomplished first novel...In Hassman's skilled hands, what could have been an unrelenting chronicle of desolation becomes a lovely tribute to the soaring, defiant spirit of a survivor." —People
"Moments of strange beauty enhance our sense of the Calle community….[Hassman] makes Rory's milieu feel universal." —Megan Mayhew Bergman, The New York Times Book Review
"Powerful…Rory transcends her bleak situation through dark humor and unaccountable smarts." —San Francisco Chronicle
"This amazing debut spills over with love, but is still absolutely unflinching and real." —Aimee Bender, author of The Particular Sadness of Lemon Cake