Come Run with Me: A Story of the Underground Railroad (Hardcover)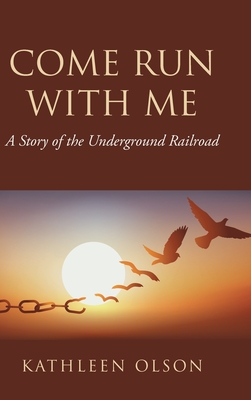 $24.95

Ships from warehouse to store in 3-6 business days
Description
---
Polly was used to people coming and going at her house at all times of the night because her family ran an Underground Railroad station. Strangely, tonight there was more noise than usual, and Mother said noise was the enemy. That night in June 1857, Mother called urgently for Polly to get down to the secret room and bring water with her.
When Polly was able to get the heavy sloshing bucket down the narrow stairs, she saw Mother kneeling by a young girl who was about Polly's age. Her name was Hattie, and her forehead was beaded with sweat, and she was shaking uncontrollably.
Polly knew they would be friends with all the dangers and adventures that go with running the Underground Railroad.
Free Media Mail shipping on U.S. orders over $75