We are offering FREE media mail shipping on books. We are open from 10am-7pm Monday through Saturday and 10am-6pm Sunday. Phones may not be answered due to a high volume of calls.
The Adventurer's Son: A Memoir (MP3 CD)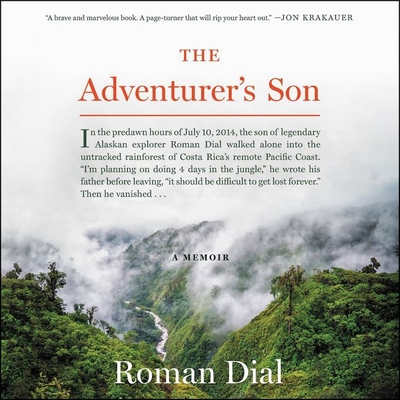 $39.99
Hard to find: allow 24 hours for information
Staff Reviews
---
In 2014, 27-year old Cody Dial began a solo trek into the Corcovado jungles of Costa Rica. This was not a new experience for him. He had gone on numerous adventures that allowed him to explore the world around him. However, this time, he did not come back.
The Adveturer's Son details a grieving father's two-year quest to unravel the questions surrounding his son's disappearance. Noted as an adventurer and explorer in his own right, Roman Dial's determination for answers about Cody's eventual fate led him to those same jungles. During this same search, Dial came to a  realization about the nature of their relationship that compelled the son to compete with and, perhaps, stand apart from his father.
— Bud