The Heirs of Alexander (Hardcover)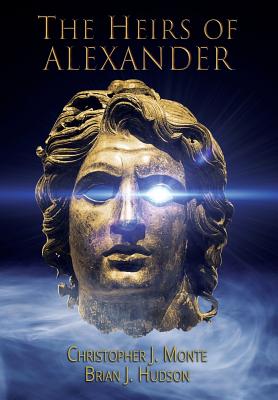 $36.88

Ships from warehouse to store in 3-5 business days
(PLEASE NOTE: This book cannot be returned!)
Description
---
There have been many conquerors through the ages, but only one was never defeated--Alexander the Great. With his death, scholars believed the source of his might was lost forever.

They were wrong.
------
Former C.I.A. operative Hannibal Poe always does the right thing...after he's tried everything else. It's an expensive habit, costing Hannibal his job and very nearly his freedom. Reduced to being a "security consultant" for a global corporation, he drifts aimlessly until he takes an off-the-books mission from his former Agency handler and saves the life of fugitive hacker Noah Riley. Taking advantage of his career as a gun-for-hire, his handler asks him to complete one more mission. He must protect the brilliant archeologist Alexandra Seymour and any relics she recovers in her quest for the lost tomb of Alexander the Great. To get back into the Agency's good graces, Hannibal grudgingly agrees to the task, but to protect Noah he must take him along for the ride.

Getting his job back is soon the least of Hannibal's worries. His ruthless employer, corporate titan Erik King, has discovered that the C.I.A. believes the Omphalos, the mythic relic used by the Oracle of Delphi to predict the future, may lie within the hidden tomb. King will pay any price to seize it.

Now hunted by religious fanatics, fellow soldiers of fortune, and the self-proclaimed Lord of Hell, Hannibal and his team of misfits must decipher the ancients' riddles, navigate underwater death traps and elude the claws of the monstrous "Shackled" to claim the prize. But to keep his newfound friends alive and the Omphalos from shaping a dark new world, Hannibal will need to rely on more than his beloved Patton hand cannons. He must find the strength to overcome his hidden grief and do what's right one last time--or lose his very soul.
------
His legend you know.
The quest for his truth has just begun...