We are offering FREE media mail shipping on books. We are open from 10am-7pm Monday through Saturday and 10am-6pm Sunday. Phones may not be answered due to a high volume of calls.
Bewilderment of Boys (Paperback)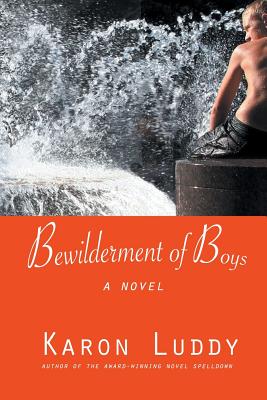 $15.99
Available from warehouse in 1-5 business days
Description
---
A drought has besieged Red Clover, South Carolina and the heart of seventeen-year-old Karlene Bridges. Her big sister, Gloria Jean, is pregnant, and everyone carries on as if she were incubating the Light of this World--but Karlene feels hysterical at becoming an aunt at such a young age. Billy Ray Jenkins, former heartthrob, joined the United States Navy six months ago, and Karlene has been incommunicado ever since. To soothe her jangled nerves, she has started writing songs--and she is terrible at it. Truly terrible. And now, Spencer, her songwriting buddy, might get drafted and end up sloshing around in rice paddies in Vietnam, which agonizes Karlene because she knows that peace of any kind is unobtainable on this whirling blue planet. Through the eyes of its wide-eyed, sharp-witted protagonist, Luddy delivers a powerfully intimate love story, which resonates with the reader long after the final page is read.