Death in the Cloud (Paperback)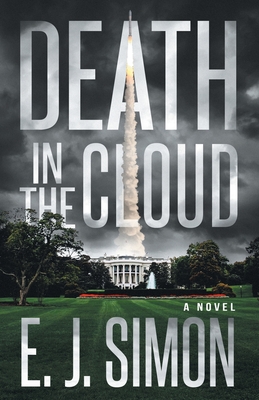 $14.99

Ships from warehouse to store in 1-5 business days
Description
---
A commercial airliner departing Moscow is missing over France. Two days later, with world tensions at an all-time high, that same plane is headed for the White House.
Soon after, following a mysterious breach of the launch codes, US nuclear missiles aimed at Russia are poised for attack. A reciprocal attack is readied by Russia's president, Vladimir Putin. The world is on the edge of a nuclear apocalypse.
Since his murder in a Queens restaurant, Alex Nicholas has been living a virtual life in cyberspace. Suddenly he finds himself on the big screen in the White House's underground bunker, facing the President of the United States. He may be the only one who can save the world from mutual mass destruction. But to do so, he will have to allow himself to be "deleted" - this time permanently.
This latest addition to the Michael & Alex Nicholas series - which also includes Death Never Sleeps, Death Logs In, and Death Logs Out - features all the mystery, artificial intelligence, humor, food, and travel that fans have come to expect, but with even more twists and turns. Buckle up